Color: White
Metal Touch Monitor Stand Holder
One pcs packing size:300mm(L)*200mm(W)*70mm(H)
N.W. :1.4KG
G.W. :1.5KG
Material:Metal&ABS Cover
Color:Black/White
Suitable for 75*75mm & 100*100mm monitor with VESA hole
Adjustable angle:0°~180°
Carring maximum weight:20KG
Suitable for 10inch~24inch touch screen monitor/lcd monitor with VESA hole.
Assembly Instruction
1.Open the package
2.Pull it up
3.Take down the plastic cover
4.Focus on the 75*75/100*100 VESA holes,lock 4 pcs KM4*12 screws
5.Put on the plastic cover,lock 4 pcs KM3*6 screws.
We'll provide the 5 pcs KM4*12 screws and 5 pcs KM3*6 screws and picture instruction,please check the package :)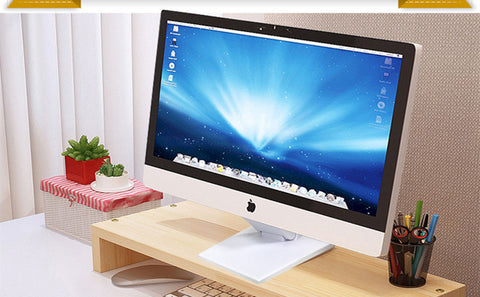 Sturdy Design is Backed with a 3 YEAR MANUFACTURER WARRANTY and Friendly Tech Support to Help with Any questions or Concerns.