Metal POS / All In One PC / Touch LCD Monitor VESA Stand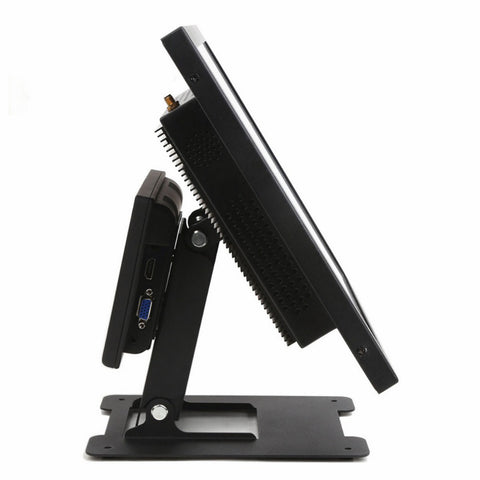 Two-sided mountable:
Front side with 100*100&75*75&50*50mm VESA holes suitable for 10" to 17" Touch Monitor Series.
Back side with 75*75 VESA holes suitable for 7" to 10" lcd monitor.
With rubber feet,1kg all metal material sturdy stand,no shakes or vibrates when the touching, suitable for heavy touch PC even up to 10kg.
Very suitable for POS interactive advertising display system.
Sturdy Design is Backed with a 3 YEAR MANUFACTURER WARRANTY and Friendly Tech Support to Help with Any questions or Concerns.